Hey there!
Happy Summer to you!
I just got back from the farmer's market and brought home a few goodies.
One that I'm really excited about is that I found really ripe fresh peaches for only $1.50/pound. The regular peaches were $2.50/pound. I got a big discount for getting the ones that I have to eat today.
Some were a little too ripe (I left those behind) and there were bruises on some, but nothing that is going to make it taste bad.
I knew I could just cut them up today and freeze them to put in some fresh green smoothies later.
Or…I could make fruit leather!
I opted for the fruit leather this time around.
It's so super simple to make too. All you need is peaches, a blender or food processor and a dehydrator.
Here is a printable recipe for you. Below are the pictures.
Ingredients
Instructions
Rince off peaches.
Remove pits.
Blend in a blender or food processor until smooth.
Poor onto a dehydrator tray with a telflex sheet to keep it from dripping through.
Dehydrate at 110 degrees for about 24 hours until it's solid and peels off nicely. It should have a leathery feel to it.
https://fitandfreshlife.com/recipes/fruit-leather/
First…
Put your fresh, juicy, really ripe, washed and pitted peaches in a blender (or food processor).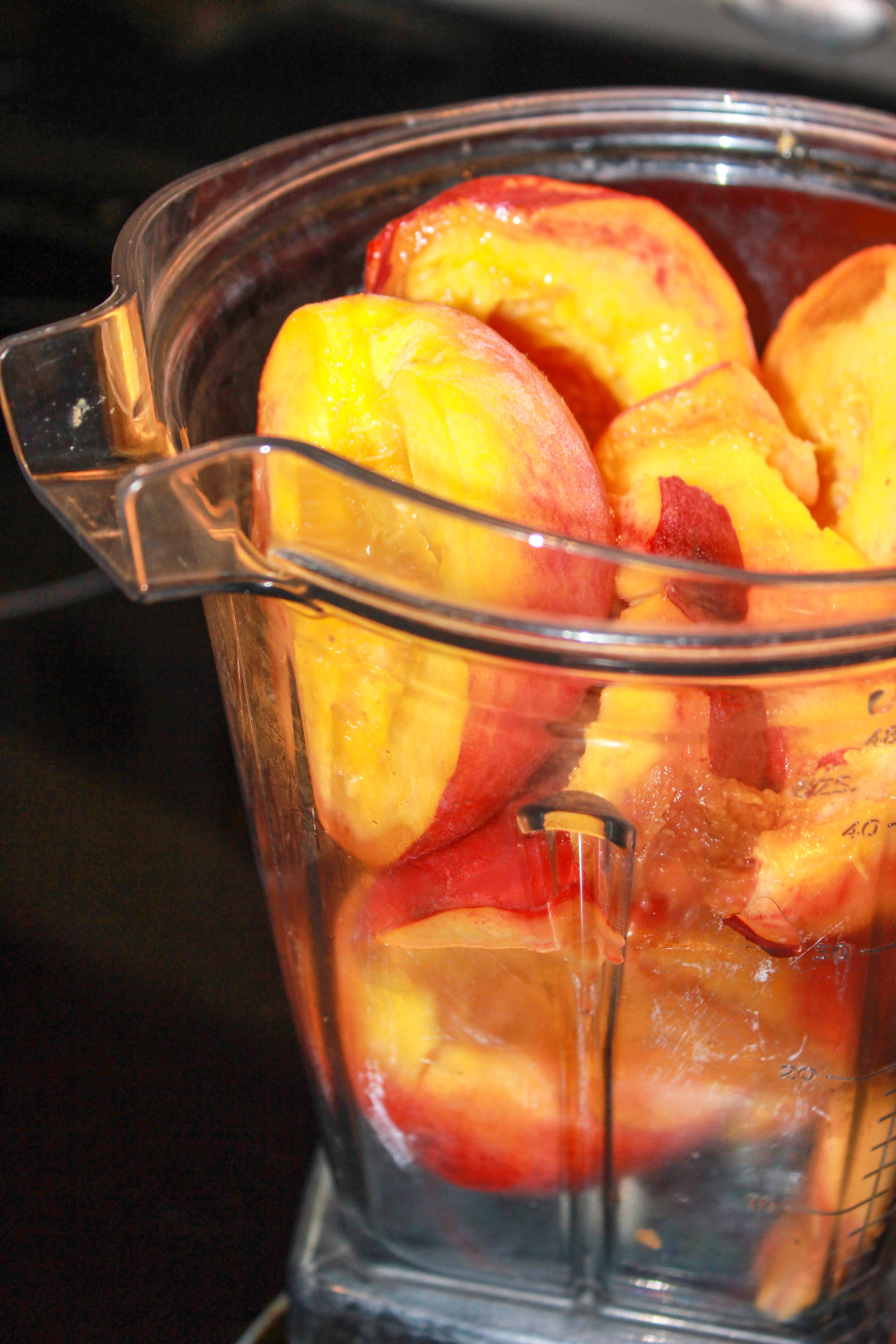 Then after they've been liquified, pour it onto a dehydrator tray with a telfex sheet on it. If you don't have a telflex sheet, you can use parchment paper (but not wax paper, it will melt….ewww).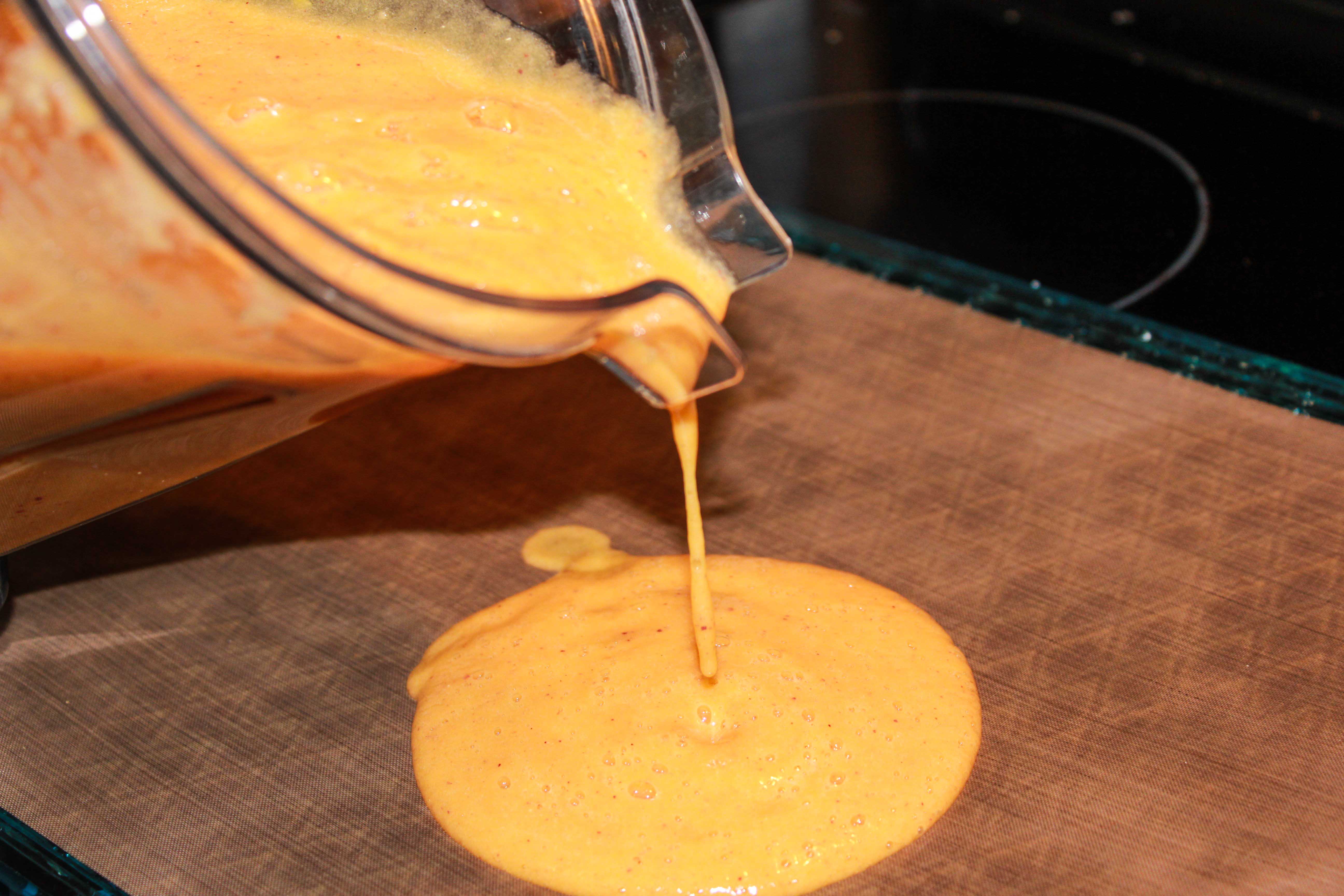 Smooth out the peaches across the sheet and put it into the dehydrator.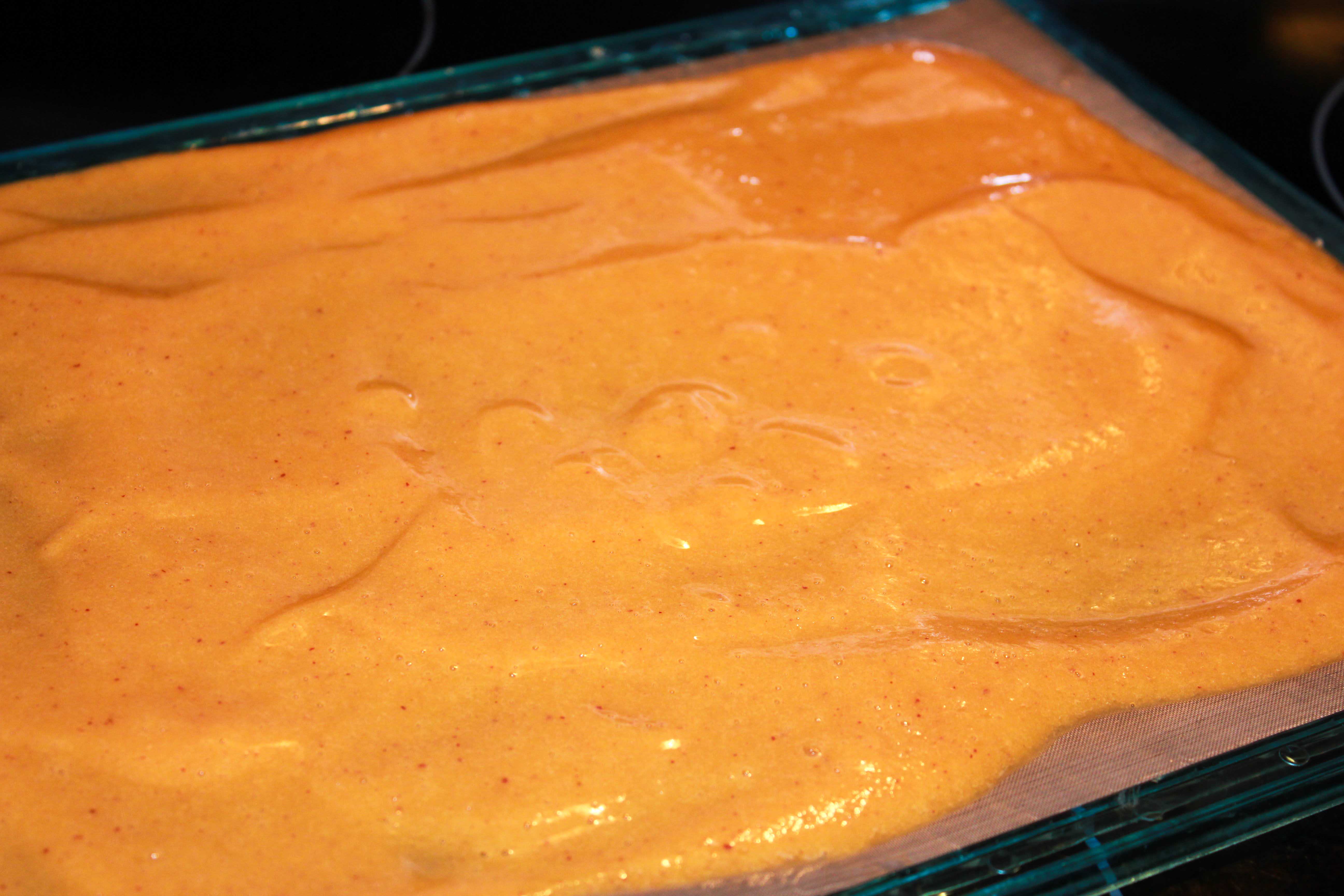 Then 24 hour later (at 110 degrees) you have fruit leather!